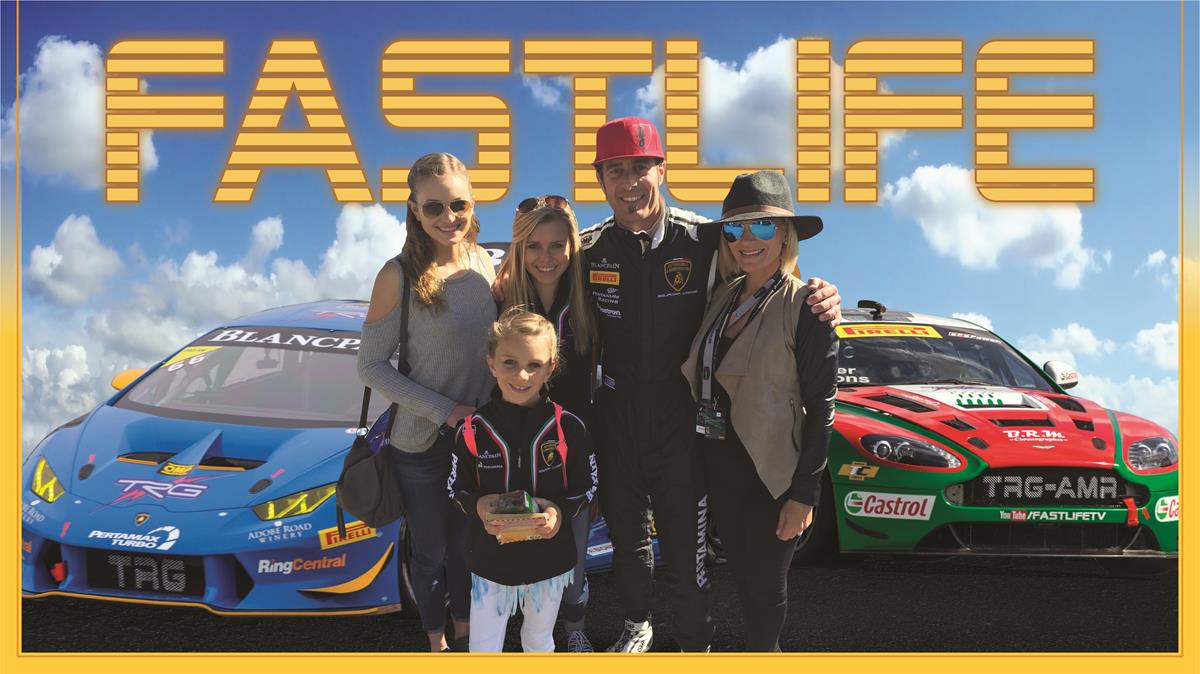 ---
Thank you for 2017!
I've been a little negligent about keeping up to date here on my writings... Not due to anything other than allowing the busy nature of things to keep me away from the key pad. There have been a few moments where I had intention to sit down and write, but the time has passed and the moments are gone. Not all the way though... They remain as bright spots from the year- they remain as moments to be truly grateful for!
I'll start with those closest to me- Brooke, Paige, Haylee and Ryann... Always up for anything and TOTALLY along for the ride... Super fans, and Super supporters- what on earth is www.fastlife.tv going to bring? I can't wait to see and I also think we're all a little nuts! It's because we are passionate about life and supporting each other though. I'm also thankful for my Mom and my Dad- they've kind of got a little excited about all of this racing stuff and its nice to have them along for the ride. My Sister, her Husband Eric and my niece and nephews even came to take a race in this year- very cool!
Of course there's the team- Kevin, Debra, their family, Gail, John "the man" Graham, Josh, Mark, Alicia, Lola, Simba and the entire crew. I'm so thankful for all of their hard work and dedication. Also for continuing to put me in the right places at the right time. We have so much team support too- Steve and Violet with LaSalle, Beverly and Carlos, Frederic with BRM Chronographes, Aharon, Jason and Ilana from AutoLeadStar, Chuck and Dan with Castrol, John from Pirata, the race series itself- Pirelli World Challenge. This all adds up to be another family- our Racing Family!
Of course there are the guys we share the cars with! Sean, Jason, Brandon, and Greg for me this season. All amazing guys, friends, and people that I'll always have in my life. The passion of racing brings people together in a way that sticks....
Its pretty easy to be excited about what the 2017 season brought us- 3 Wins, 2 2nd Place Finishes, 1 3rd, and a 5th. Thats not it though- it's not that it was successful, but its that in a season that I thought was slipping away without a chance to be in the car, the right support came at the right time and we proved that we truly belong. It feels good to belong, and to be competitive no matter what is thrown your way. Theres nothing like racing to test you in that way- Racing truly is Living! I can't wait to see what 2018 brings!
-Derek
---
Article Credit: Derek DeBoer
Article Media
Back to News