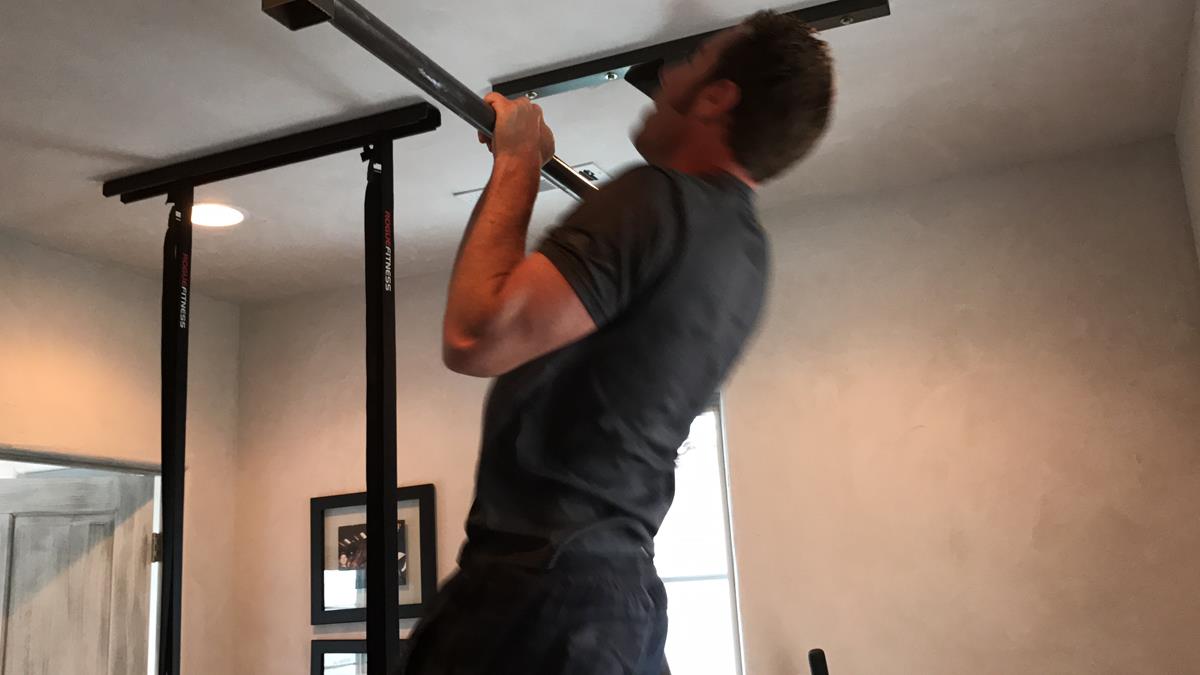 ---
Work Out of the Day
Working out is an important part of my day-to-day life.
My wife Brooke took up Crossfit about five years ago on a friend's invitation, and she hasn't looked back. I joined not long after. We really love our gym, Crossfit the Den. It's such a great community and it's been transforming for both of us.
Crossfit is great for helping me to keep in shape during the off-season (and during the season). There is a lot of other stuff going on during the winter break and working out helps me to keep things in perspective. Racing is important and I have a family and business to run, too. Making sure I'm at my best to tackle all of my responsibilities is vital. Next, I'll tell you more about a lot of the business stuff that goes into putting a racing season together -- things I'm still working on like signing partners and sponsors, securing my racing seat and getting the season schedule finalized.
So, back to the workout.
We did a WOD (Workout Of the Day) in honor of a friend and gym member who passed away, today. His name was Alex Howell and he passed away on this day one year ago.
AMRAP means "As Many Rounds As Possible" in the allotted time. Our workout today was 23 minutes because that's how old Alex was.
Alex Howell's Workout (you can do this at home)
Start with a 400 meter run
Then do 15 burpees
Followed by 50 jump rope double-unders
Followed by 15 pull ups
That's 1 round. See how many rounds you can get in during the 23 minute allotted time.
These workouts are tough. I think of people like Mason, Cate, and Alex when I'm in the middle of them and when I'm at that point where I don't think I can finish, or go faster or win. It reminds me of their fighting spirits and to never give up.
Crossfit is way more than a workout and our workout family at the Den is amazing.
Be sure to check out our latest Fastlife episode -- it's all about one special Crossfit workout at our house New Year's Day.
Article Media
Back to News