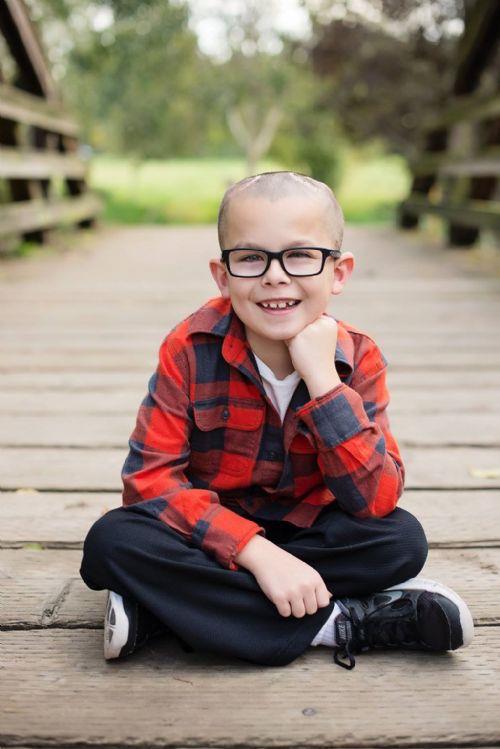 ---
A Letter from Mason
It was an emotional day in Utah. Derek had received a handwritten letter from Mason Gordon (he's only 11 and battling inoperable brain cancer) right before leaving home for the race. Derek has been driving this season in support of Mason and Cate's fight against childhood cancer.
Mason had a lot to say... You can read Mason's letter by clicking below and watch Derek read it for the very first time. Trying to help Mason and Cate have something to look forward to while dealing with some very difficult stuff is what it's all about.
You can always donate to help Mason and Cate -- just click here.
More about Mason
Mason Gordon, age 11, was diagnosed with an inoperable brain tumor four years ago. Mason's cancer, while not immediately life-threatening, has affected his memory, cognition and growth. The tumor has also sapped his energy.
Mason has had eight surgeries in the past year, mostly to position a shunt which helps to mitigate the build-up of fluid in his brain. Mason's mother, a single parent, must take unpaid time off from work to care for Mason, placing a huge financial strain on the family.
Article Media
Back to News