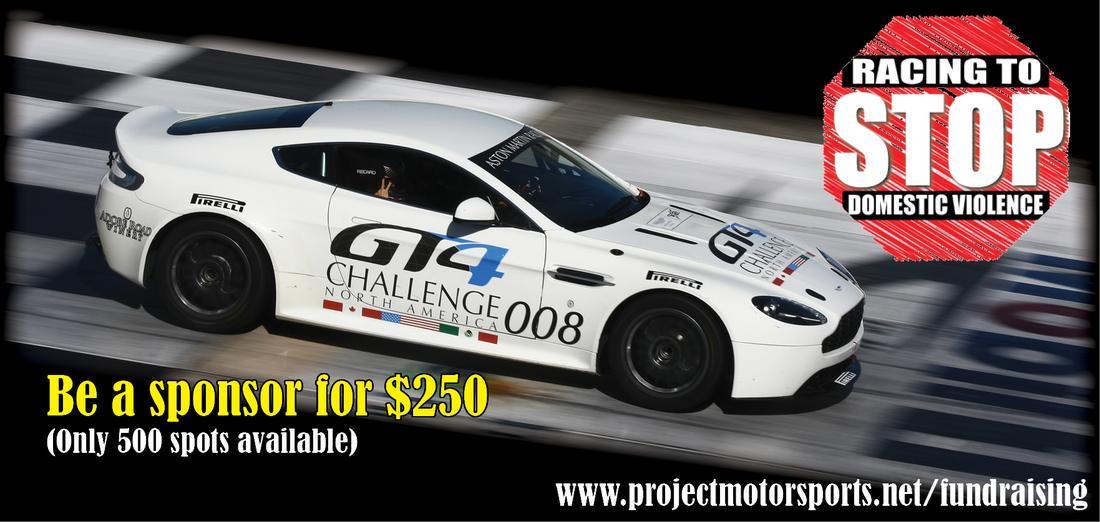 ---
The Passion behind fighting to STOP domestic violence...
I have spent most of my adult life involved with an amazing organization- The Hearts and Vines Foundation. Hearts and Vines was started in 1993 and since its inception has granted over $2.4 million to local organizations that are working in the trenches to STOP domestic violence. I have served as President of the board and have been a part of the foundation for nearly 15 years. With this involvement it has grown deeply in my heart as I've had a chance to see the destruction that domestic violence causes, but have also seen that with a handful of caring individuals, the cycle can be stopped and lives can be turned back around. My position with TRG-Aston Martin Racing has given me the chance to further spread the word and take our fight to a larger stage. I sincerely hope that some of you will follow and support the cause. Not only will you be doing some good- but you will also get to see your photo on this beautiful Aston Martin as it tours the U.S. All 500 donations/sponsorships that come from the link below will directly help those that have been effected with domestic violence...
Go to: www.projectmotorsports.net/fundraising to be a part of this partnership...
Back to News